Introduction
Booking train tickets in India has become much more convenient and efficient with the introduction of the Indian Railway Catering and Tourism Corporation (IRCTC) mobile app. The IRCTC or IRCTC Rail Connect app allows passengers to book train tickets, check for available seats after the preparation of railway charts, and even manage their bookings from the comfort of their smartphones.
In this article, you will get detailed steps on how to create IRCTC Account in mobile using the IRCTC App.
Setting Up Your IRCTC Account
Before booking train tickets in the IRCTC app, you'll need to create an IRCTC account. Follow these steps to create your account:
Creating an IRCTC Account
1. Download and install the IRCTC app from your app store.
2. Open the app and tap on the "Login"!
3. After clicking Login, it will open as below,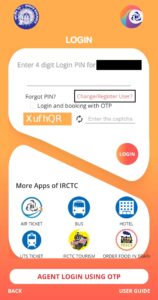 4. Then click "Change/Register User", a popup will come as below, click "Yes" and proceed. Then click on "Register User".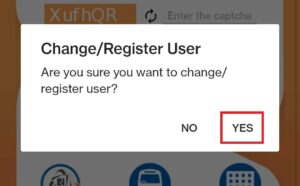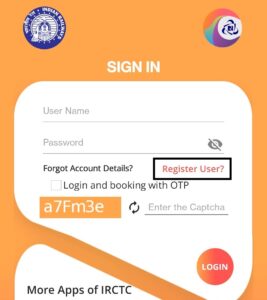 4. Fill in your basic details required, such as your name, mobile number, email address, and date of birth.
5. Choose a unique username and password for your account and click Next.
6. Agree to the terms and conditions if shown and tap "Register" once all the details are filled out.
Verifying Your Mobile Number and Email Address
7. Once you've registered, you'll receive an OTP (One-Time Password) on your registered mobile number and email address.
8. Enter the OTP in the app to verify your mobile number and email.
9. Your IRCTC account is now created and verified.
Adding Passenger Details
10. To book tickets, you'll need to add passenger details like name, age, and gender. You can add it during ticket booking or you can add under "My Master List" section.
11. Go to the "My Master List" section in the app under Account and select "Add Passenger."
12. Fill in the required information for each passenger you wish to add.
IRCTC eWallet
13. You can Register details in eWallet to have seamless payments.
How to Book Train Tickets in IRCTC App
As you are registered with your IRCTC account now, you can book your ticket with help of this guide "How to Book Train Tickets in IRCTC App: A Step-by-Step Guide".
Conclusion
In summary, you will be able to create your IRCTC account as well as book your ticket with this information. Do add your queries in the comments so that I can get back to you as soon as possible.
IRCTC Website URL – https://www.irctc.co.in/nget/train-search
Travel wisely!