Anaimalai Tiger Reserve(ATR) is located in Anaimalai hills which lies South of the Southern Western Ghats, also known as Indira Gandhi Wildlife Sanctuary and National Park. One of the popular tiger reserves in India and the best place to visit with family. This place can be reached from Pollachi (Pollachi – Anamalai – Sethumadai – Topslip) which is at a distance of 40 Km covered in about 2.5 ~ 3 hours. Also valparai is at a distance of 59 Km rom Anaimalai. Anaimalai hills is situated at a height of (8,842 feet [2,695 metres]) and is the highest peak in southern India.
You will find forest check posts in Sethumadai and Topslip on your travel. The headquarters of Anaimalai Tiger Reserve is located at Pollachi Taluk maintained by the Tamilnadu Forest Department and falls in ranges of Pollachi, and Valparai of Coimbatore district and Udumalpet of Tiruppur District and Kodaikanal taluk in Dindigul district.
Anaimalai National Park:
The park has a wide range of flora and fauna made of Semi-evergreen forests, shola forests, deciduous forests, and wet forests. Water for wildlife is provided by water pools inside the park. Most area is covered by Teak forests which has a great history of Hugo Woods and also has a diversity of bamboos, canes, palms, rosewood trees.
Animals:

 
This park is been the residence for many wild animals like Elephant, Muntjac, Deer/Mouse Deer, Tigers, Bears, Sloth Bear, Wild boar, Sambar, Giant Squirrel, Gaur, Chital, Leopard, Nilgiri Langur, the Bonnet Macaque, Lion-tailed macaque and is commonly sighted interior of the forests.
Birds:

 
This Sanctuary also stands as a paradise for Bird watchers since we can spot various birds like Grey jungle fowl, Barbets, Hill Mynas, Great Pied Hornbills, Whiskered Bulbul, Ceylon frogmouth, Malabar trogon, Spotted Dove, Sparrows, Red treepie, Black-headed oriole.
Tribes:
 Apart from being home for the animals, these forests have also been home for tribes including Malasars, Malai Malasars, Eravallars, Muduvars, Pulaiyars, Kadars since it provides varied vegetation.
Reptiles/Amphibians you can find: 
Forests are also standing as a habitat for reptiles and amphibians such as the King Cobra's, Python, Krait, Vine snake, flying frog, tree frog, etc.
The accommodation is provided by Forest Department is not good which needs more maintenance, also provides decent food facility. Safari rides are also offered, which are organised by the forest department and cost a fixed fee for a one-hour ride. Private vehicles are not permitted on safari. Although it is impossible to see all of the wild animals on the ride, elephants can be seen at the Kolikamudhi/Kozikamithi Elephant Camp.
The months of summer and winter are the best season to visit. Safaris and elephant rides may be cancelled during monsoon rains, so those aren't the best days to visit. Treks are also provided on an hourly basis by ATR. To avoid any injuries, precautions must be taken while trekking.
Parambikulam Wildlife Sanctuary, Eravikulam National Park, and Chinnar Wildlife Sanctuary all border the reserve. The park is open from 6 a.m. to 6 p.m., while the forest is open from 7 a.m. to 4 p.m. Jeep Safari is available from 7 a.m. to 11 a.m. and 3 p.m. to 5 p.m.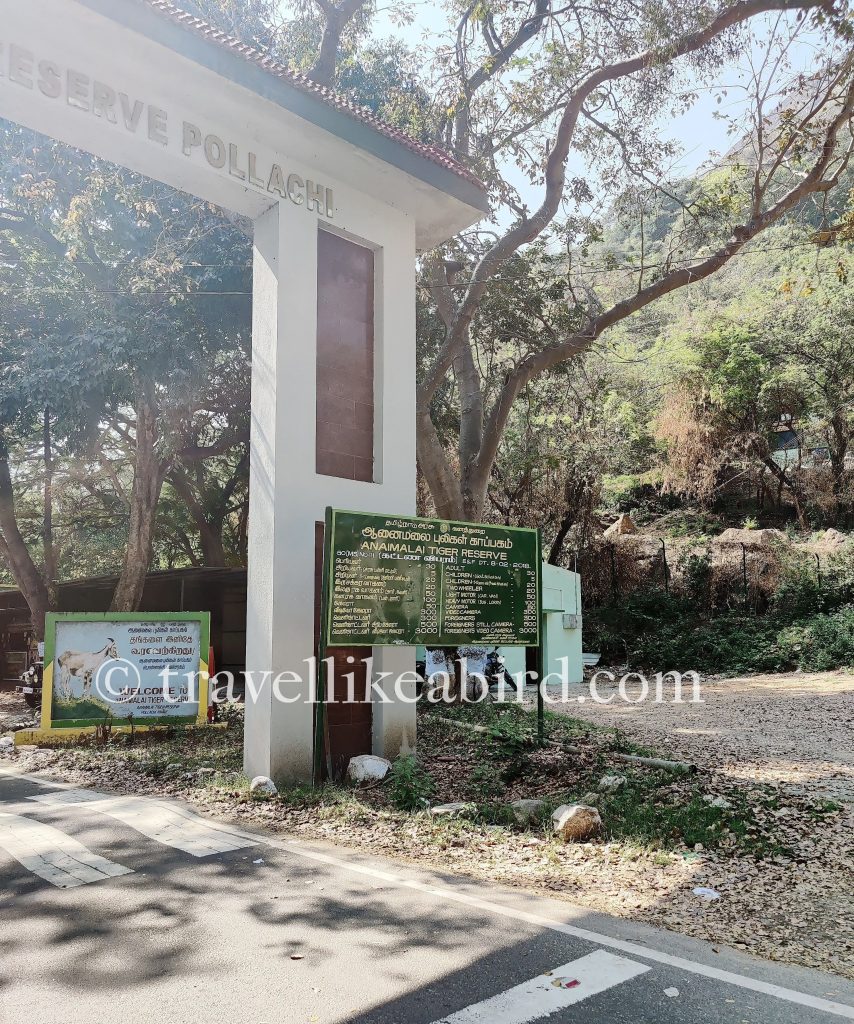 Happy travelling !!!!!