Bali, the beautiful Indonesian island, has long been a dream destination for travelers around the world and has become one of Asia's most sought-after tourist destinations in recent years. With its pristine beaches, lush rainforests, rich culture, and standard of living, Bali attracts millions of visitors annually from around the world.
However, one common concern among Indian travelers is flights from India to Bali are quite expensive, often costing more than flights to other popular international destinations. Several factors contribute to the high airfares for Bali flights from India.
And here are the various reasons why are Bali flights so expensive from India.
Airport Taxes
Airport taxes, security fees, and other surcharges can vary from one airport to another and can significantly impact the total cost of a flight. In some cases, airports in Bali may have higher fees compared to Indian airports, contributing to the overall expense of the journey. Additionally, travelers should be aware of visa fees, departure taxes, and other charges that may apply when flying to and from Bali.
Airlines frequently form partnerships and codeshare protocols with other airlines to expand their route networks and provide passengers with additional options. These alliances can provide travelers with more airline options but also affect pricing.
Airlines in the same partnership or with codeshare agreements may have coordinated pricing structures, making it difficult to find cheaper flights.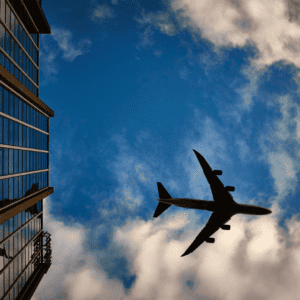 Distance and Route Constraints
The long-distance between the two locations is one of the main reasons for expensive Bali flights from India. The distance between major Indian cities such as Delhi or Mumbai and Bali's primary airport, Ngurah Rai International Airport in Denpasar, is about 5000 kilometers, which takes approximately 8-9 hours of direct travel time.
Due to a lack of direct connectivity, flights from India to Bali have to take a long route across Southeast Asian nations such as Singapore or Kuala Lumpur.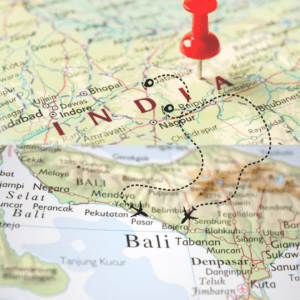 This indirect route increases the flying distance to almost 7000 kilometers. The increased journey distance causes higher fuel expenses and operating costs for airlines, which are ultimately passed on to customers through higher ticket prices.
Most low-cost carriers refrain from operating flights on such long-distance routes, limiting competition and keeping costs high.
Government Regulations and Taxes
Government regulations and taxes can also affect the cost of flying to Bali from India. These can include air travel taxes, customs duties, and visa fees. Travelers should be aware of any government-imposed fees that may apply to their journey and factor them into their travel budget.
Lack of Direct Flights
Direct flights are usually more convenient and preferred by tourists, but there are currently very few non-stop flights operating between India and Bali, which drives up prices even higher.
Travelers often have to opt for connecting flights, which can also be more expensive due to many segments and layovers. All flights connecting the two destinations include stops or plane changes at cities like Jakarta, Kuala Lumpur, or Singapore. The multiple flight segments through transfer hubs increase the complexity of operations, discouraging many low-cost airlines from operating.
Due to a lack of enough passenger traffic on this route, even full-service airlines do not find direct operations profitable. With no direct connectivity, travelers end up paying excessive rates due to limited flight and airline options.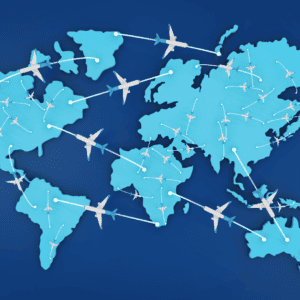 Seasonal Demand Patterns
Bali, like many other tourist destinations, has seasonal changes in demand.
The majority of travel happens during the winter holiday season, which lasts from November to February. During this season, airlines are likely to provide affordable flight options.
During the summer months of May through August, there is very little traffic on routes. Airlines cannot even out passenger loads throughout the year, making operations less profitable. Adjusting fares to even out demand is equally difficult, which keeps average prices high.
Seasonal Trends in India & Bali
In addition, Indian festivals, holidays, and school vacation periods might result in increased demand for flights, causing airlines to adjust their pricing strategies accordingly. Travelers planning a trip to Bali should consider the timing of their journey concerning both Balinese and Indian holiday calendars.
Strong Rupiah and Rising Jet Fuel Costs
Economic factors, currency exchange rates, and the airline's operational efficiency also play a role in determining flight costs. For most of the last decade, the Indonesian Rupiah remained relatively strong against the Indian Rupee causing a currency disadvantage.
Crude oil volatility has caused jet fuel prices to roughly triple in the last five years, significantly focusing on airline finances. Airlines ended up transferring these additional costs to consumer fares to protect profitability on an already thin margin route. Any weakness in the Rupiah or stabilization in fuel rates could potentially lead to nominal declines in airfares.
Traveler Preferences
Traveler preferences, such as cabin class (economy, business, or first class), booking class, and flexibility in travel dates, can all impact the final ticket price. Passengers willing to be more flexible with their travel plans, such as choosing mid-week flights or traveling during off-peak times, may find more affordable options.
In summary, a combination of factors, including the considerable geographical distance, limited direct flight options, airline competition, fuel prices, operating costs, airport taxes and fees, seasonal demand, airline alliances, traveler preferences, and government regulations and taxes elevated the flight tickets from India to Bali compared to other international destinations from India.
However, lower fuel prices and with the advanced booking of at least 4-6 weeks earlier, being flexible with travel dates can offer marginal discounts or promotional rates on certain routes.
Ultimately, despite the cost, Bali's natural beauty and vibrant culture continue to attract travelers from India and around the world, making it a destination worth exploring!