If you've ever wondered where Kodanadu view point is, what to see there, where to stay, or why many tourists come to Kodanadu while visiting the Nilgiris, I'll be happy to answer your questions.
I've toured Kodanadu around five or six times, and each time I ride to this scenic village in the Western Ghats, I'm pleased to appreciate the climate, route, ride, locality, and tranquility.
My brother and I travel to the mountains often as we live in the foothills of the Western Ghats. We started our one-day visit to Kodanadu on a sunny day.
Kodanad is located close to the easternmost point of the Nilgiris, where it meets the eastern ghats range. This village, which is roughly 1.8 kilometers above sea level, is about an hour's drive from the nearby town of Kotagiri.
The map route shows how long it will take us to get to our destination if we start from Mettupalayam.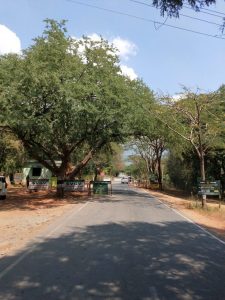 This, in the above picture, is the first check post that we have to pass through to reach our first destination Kotagiri ( 30.6kms away). Forest College and Research Institute are also located in this area on the right side of the road.
After a short ride, we came to a Mettupalayam viewpoint on the left side of the road. This viewpoint point allows us to see the entire town of Mettupalayam.
We were stopped at another check post as we continued riding. All vehicles except local ones are stopped here and a little fee of Rs.10 is collected per bike (Rs.20 for cars and commercial vehicles). We pay for the local panchayat's establishment and tourism maintenance using this money. Not only did we have to pay the money, but we also had to provide information about our journey to the officer so that he/she could record it in their databook.
We continued on our way to Kotagiri, arriving over an hour and a half after we began our trip. Actually, we traveled slowly enjoying the climate and ride but the destination can be reached in an hour if there isn't much traffic. At 10 a.m., we were enjoying breakfast at Hari Mess. In that order, dosas and idlis were served (my brother indeed is a idli fan). The breakfast came to an end with steaming tea cups!
After a nice breakfast and a cup of delicious tea, we continued to drive to our final destination. Kotagiri is still 17 kilometres away from Kodanad. We passed through Kaikatti village. The route offered breathtaking views of the mountains and trees.
Along the way, we came across a tribal temple and spent some time shooting it. It looked fantastic from every perspective, and we've included some snapshots below.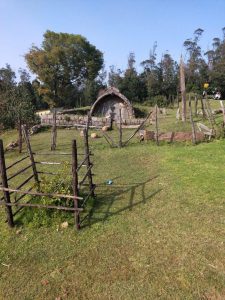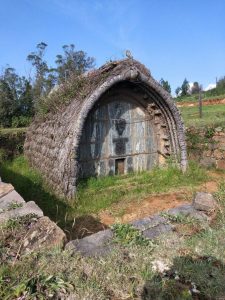 Crossing the village of Elada, the way turned up to be even more beautiful with tea estates on both sides. Employees were seen working while we stopped and had some good time chatting with them. The smell of the tea was so significant and aromatic.
We were eventually going through the famous Kodanad estate. You must believe me when I say, "It is huge." We came across a board with information on the Estate's whereabouts. It is, without a doubt, well maintained and secured at the same time. Trespassing signs were also visible.
The route is one of the most stunning I've ever seen. People may really enjoy the atmosphere and views because there is relatively little traffic. There was still the matter of getting to the village. We took a lot of pictures because the roads were practically empty.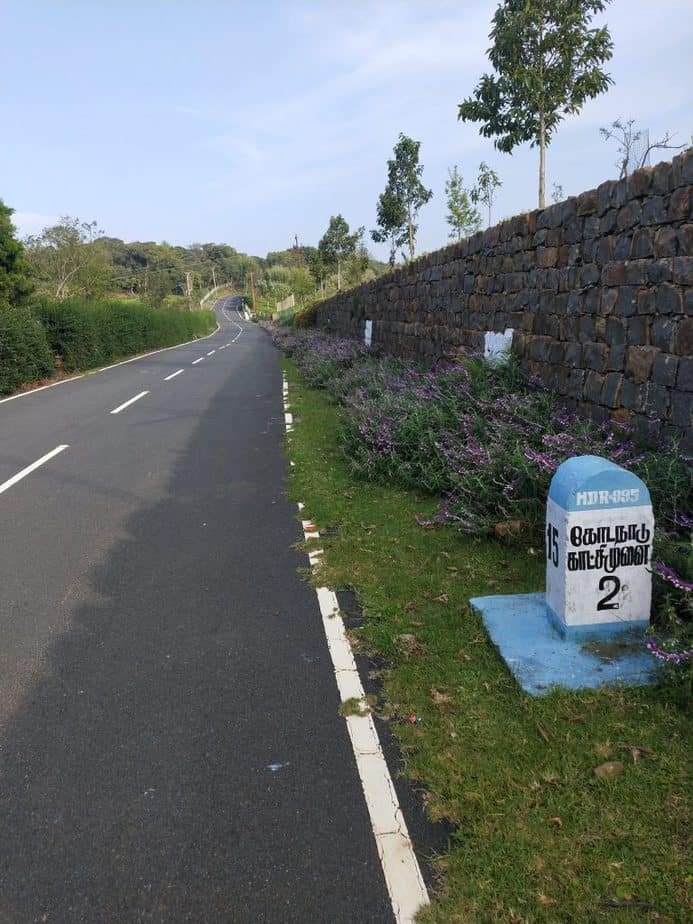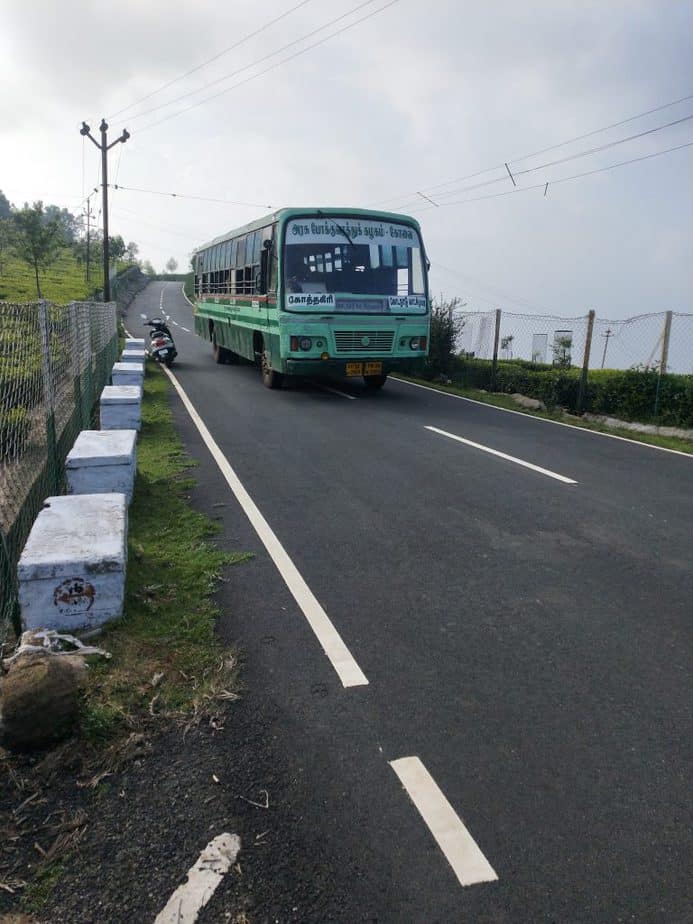 We arrived in the village and proceeded straight to the lookout at the end of the road. We had plenty of space to park our scooty. We had to pay a Rs.10 parking fee. There was no rain or clouds, so the weather was great. We climbed down the steps and were delighted by mesmerising views of the mountains on all sides.
If the skies were clear, we could see a little village called "Thengumarahada" and the river "Moyar" from the viewpoint. We did saw them. If you enjoy nature and sightseeing, this is worth a try.
The Ministry of Tourism has built a tower with a telescope to allow visitors to get a closer look at the mountains and forests. Yes, you will be charged normal fees. We didn't utilise them because the weather was so pleasant that we were able to enjoy the outdoors without difficulty. A waterfall was also seen, and we wished we could visit it the next time if it was permitted.
We left the location about 2 p.m. after having a nice time. We made a short break in the village for some tea and snacks.
Tea with a view is a must, right?
We were lucky to spot a bunch of Indian Gaur on our way back. These gigantic beasts were grazing in the estates. Despite the fact that we had a fence in front of us, we would advise you to keep away from them for your own and their safety.
We stopped for more photos on the way back before reaching Kotagiri.
The trip will cost approximately Rs. 750–800 for two persons who travel on a motorbike.
Petrol-  350
Parking and Checkpost – 20
Breakfast – 130
Afternoon Tea and Snacks – 80
We didn't have lunch because we weren't hungry. When the costs are added in, the total comes to the estimate. It is still dependent on the spending habits of the people.
If you're a budget traveler, you can save a  lot.
Kodanad view point (Kodanad) can be reached by bus from Kotagiri, and Kotagiri can also be reached by bus from Mettupalayam (Coimbatore) or Ooty. The nearest railway station is Mettupalayam, which is 32 kilometres away from Kotagiri. Mettupalayam is 36 kilometres from Coimbatore International Airport.
Though the world-famous Ooty railway is available, we recommend using it only if you plan on staying in the Hillstation for an extended period of time.
Happy Visiting !!