Mettupalayam View Point is an awesome scenic spot to stop by on your way to Kotagiri. Since government buses that operate to Kotagiri do not stop here, this location can only be reached by private vehicles. This place is maintained by the Tamil Nadu government, who have renovated it by placing iron grills to prevent people from slipping and falling.
Mettupalayam view point is worth visiting because of the picturesque beauty of Mettupalayam town and the ghats. The sight is even more stunning at night, shining with all the lights of Mettupalayam town.
If the place is foggy, avoid going because you won't be able to enjoy the view of the town. Since there are no shops nearby, carry water bottles, snacks, or even hot tea in flasks. The next stop for hot spicy chats and tea is Kunjapanai. When dealing with monkeys, be cautious and close the windows and doors of the vehicles you ride in.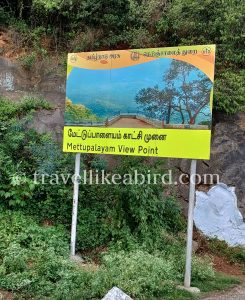 Be careful when travelling with your children since the vehicles that travel to Kotagiri have a blind turning curve at this place. The government does not maintain a separate parking lot. But you will be able to park your vehicle on the side of the road, which might create traffic jams in the hills during peak seasons.
Mettupalayam view point is open 24/7 and can be visited at any time. You can also get there by Taxi/Cab, which costs from Rs.500 depending on the taxi service.
It is not safe to visit late at night because there are no surveillance cameras or security guards. The government must take action towards anyone who uses this place to drink alcohol or engage in any sort of disciplinary misbehavior.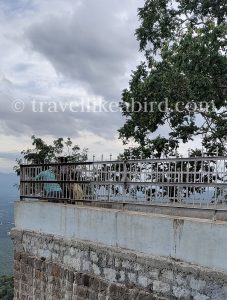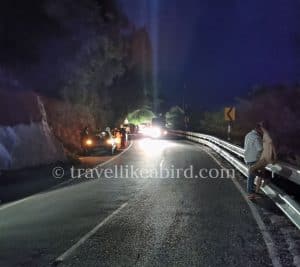 About Mettupalayam:
Mettupalayam, a taluk and municipality locality in the Coimbatore district, acts as a gateway to Ooty. It is located 35 km to the north of Coimbatore City in TamilNadu, 54 km from Tiruppur, 99 km from Erode, 51 km from Ooty, and 33 km from Kotagiri. Mettupalayam is one of Coimbatore's largest town panchayats and is located on the banks of the Bhavani River, one of the major water resources that originates in the Nilgiri Mountains. Approximately 90% of the river's water is used for agricultural irrigation in the Erode, Coimbatore district.
Mettupalayam is the primary transportation hub for Mysore, Kotagiri, Karnataka, Ooty, Erode, Sathyamangalam, Coimbatore, Kerala, and other locations. The Nilgiri mountain train departs from Mettupalayam railway station. Drinking water is supplied to the nearby district of Tiruppur via underground pipelines from Mettupalayam.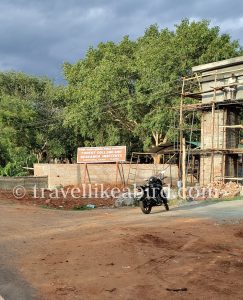 The Potato Market on the Ooty-Mettupalayam road and the Vegetable Market on the Mettupalayam-Annur road are well-known, and their products are distributed throughout Tamil Nadu. We are all aware that vegetables and fruits are daily commodities that are required for survival. Vegetables are either supplied directly by farmers or by wholesalers who act as a bridge between end-users and farmers.
There are many agriculturalists in these markets who sell their products through retailers and distributors, either domestically or through export to nearby cities, states, and nations. Several large and small-scale retailers, hotels, food industries, and restaurants depend on vegetable wholesalers for their regular bulk vegetable requirements.
The Kotagiri road is a walking spot where one can see wild animals like Bears, Elephants, Indian Gaur, Monkeys, Deer, and many species of birds. The famous Forest College is located on this Kotagiri road along with the government forest office. You can find check posts near forest college.
The other famous attractions in Mettupalayam are
Vanabadrakaliamman temple
Black Thunder water theme park
Kallar
Sirumugai
Then Thirupathi
Karamadai Ranganathar temple
Matheswara Temple
Oothimalai
Idugampalayam Aanjineyar temple
Kurunthamalai and Kumaran Kundru Murugan temple
How to Reach Mettupalayam:
By Road:
The key transportation gateway for Mysore, Kotagiri, Karnataka, Ooty, Erode, Sathyamangalam, Coimbatore, Kerala, and other areas is mettupalayam bus stand, which you can reach from anyplace.
By Air:
The Coimbatore International Airport, which is located at SITRA, is the nearest and it is well connected to major airports all across the country as well as several airports outside of the country. The airport is 89 km from Ooty, 69 km from Kotagiri, and there are so many buses, cabs, and rental vehicles available to get you to mettupalayam.
Other nearby airports are Salem(231 km), Mysore(117 km), Trichy(286 km).
By Train: 
The nearest railway station is Mettupalayam Railway station. You can take the local passenger train from Coimbatore Junction to reach Mettupalayam, which is well connected to major cities across the state and to many cities outside of the state. Mettupalayam Railway station is the starting point of the world-famous The Nilgiri Mountain Railway / Nilgiri Toy Train.
Due to covid, local passenger train service is only available in the morning and evening. The passenger train departs at 5.50 p.m. from Coimbatore Junction and arrives Mettupalaym railway station at 6.30 p.m.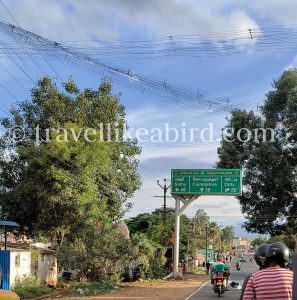 Happy Visiting !!
Do share your experiences in the comments.