Must Experience Festivals of Tamil Nadu
Tamil Nadu, the southernmost state of India, is a land that celebrates vibrant festivals all year round. The festivals of Tamil Nadu showcase the rich cultural heritage and traditions of the state. From Pongal, the harvest festival, to the Music Festival of Chennai, the festivals paint the state in vivid hues of joy and merriment.
If you want to experience the ethos of Tamil Nadu, attending its festivals should be on your itinerary. Here are some of the must-experience festivals of Tamil Nadu that provide a glimpse into the heart and soul of the state.
Pongal
Pongal is the most important festival of Tamil Nadu and truly showcases the state's vibrant culture. It is a four-day-long harvest festival celebrated in mid-January to mark the first harvest of the year.
The first day of Pongal is called Bhogi. On this day, people clean and decorate their homes with kolams or rangolis. They also burn unwanted household articles in a bonfire ritual called bhogi mantal, symbolizing letting go of the old and embracing the new.
The second day is Thai Pongal, dedicated to the Sun God. It is the main day of celebrations when the Pongal dish is prepared from the newly harvested rice and jaggery. The dish is first offered to the gods and then shared with family and friends. Cattle are adorned with bells, sheaves of corn, and flower garlands as a thanksgiving ritual.
The third day, Mattu Pongal is for honoring cattle. Cows and bulls are given a ceremonial bath, decorated with paint, flowers, and garlands. Bulls are made to race each other in Jallikattu, a traditional sport of Tamil Nadu.
The final day of festivities is Kaanum Pongal when people visit relatives, exchange gifts, and enjoy family time. The entire state is lit up with kolams, displays of sugarcane and bananas, and people dressed in their traditional best.
Key Highlights:
Four-day long harvest festival

Bhogi bonfire

Preparation of Pongal dish

Cattle worship on Mattu Pongal

Jallikattu bull taming sport

Visiting family on Kaanum Pongal
Where: All over Tamil Nadu
When: Mid-January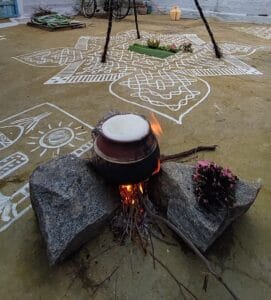 Thaipusam
Thaipusam is a grand Hindu festival celebrated with immense fervor in Tamil Nadu. Commemorating the birth of Lord Murugan, son of Lord Shiva, it is marked by spectacular processions, intense devotion, and bold acts of faith.
The festival occurs during the Tamil month of Thai, coinciding with January/February. Devotees prepare for weeks in advance by performing spiritual discipline and penance. On the main day, devotees carry kavadis – wooden or bamboo arched structures decorated with peacock feathers, flowers, and pots of milk – on their shoulders to the Murugan temples.
The most ardent devotees perform painful body piercings on their tongue, cheeks, or skin as acts of devotion. The procession ends at the temple where devotees offer prayers to Lord Murugan. The unflinching faith and devotion of the masses create a divine atmosphere during Thaipusam.
Key Highlights:
Processions with kavadis

Body piercings by devotees

Offerings at Murugan temple

Celebrates the birth of Lord Murugan
Where: Palani, Thiruchendur, Thiruttani, Marudamalai Murugan temples
When: January/February
Natyanjali Dance Festival
For dance lovers and culture enthusiasts, the Natyanjali Dance Festival is a magnificent event held in the temple town of Chidambaram. Dedicated to Lord Nataraja, the cosmic dancer, it celebrates classical dance forms like Bharatanatyam, Kuchipudi, Kathak, Odissi, and Mohiniattam.
The festival is held every February/March at the Thillai Nataraja Temple during the Maha Shivratri celebrations. About 500 dancers from around the world offer their dance performances to the deity. Watching the fluid movements of colorful costumes, hearing the rhythmic beats of drums, and feeling the divine ambiance make for an unforgettable experience.
The temple architecture, ancient sculptures, spiritual aura, and grand events create lasting memories for art connoisseurs. Attending the Natyanjali festival provides a glimpse into Tamil Nadu's ancient traditions of music and dance that continue to thrive to this day.
Key Highlights:
Classical dance performances

Held at Chidambaram Nataraja Temple

Dancers from around the world

Dedicated to Lord Nataraja
Where: Chidambaram
When: February/March
Karthigai Deepam
Karthigai Deepam is Tamil Nadu's prominent Festival of Lights celebrated during November/December. It commemorates Lord Shiva's appearance on earth in the form of a 'Jyoti' or flame on Karthigai nakshatra.
People light small clay lamps called Agora Deepam in front of their homes every evening during the 10-day festival. Elaborate kolams and displays of earthen lamps are created in temples. The grandest spectacle is lighting the huge beacon atop the Tiruvannamalai hill on the full moon night, which can be seen for miles.
Thousands of devotees circumambulate the Tiruvannamalai Temple and Annamalai Hill in a spiritual procession. The divine atmosphere, glowing lamps, chanting of mantras, and sea of devotees make it an ethereal experience. Whether you wish to participate in the rituals or simply admire the splendid lighting, Karthigai Deepam is a festival that must be witnessed in Tamil Nadu.
Key Highlights:
Lighting of small lamps in homes

Grand beacon lit atop Tiruvannamalai hill

Procession around the temple

Symbolizes Lord Shiva's earthly appearance
Where: Tiruvannamalai, major Shiva temples
When: November/December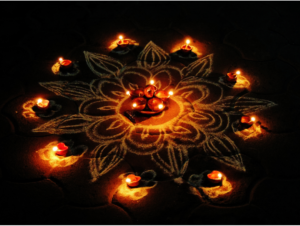 Chennai Music and Dance Festival
The Chennai Music and Dance Festival is one of the grandest cultural festivals attracting artists and audiences from across the globe. Sometimes simply called the December Music Season, it celebrates Carnatic music and classical dance held across venues in Chennai.
The festival commences in mid-December and goes on till mid-January. Coinciding with Christmas and New Year celebrations, the music and dance performances infuse festive spirit in the city. You can attend concerts by eminent artists as well as upcoming talent at the hallowed halls of Music Academy, Krishna Gana Sabha, Narada Gana Sabha, and other venues.
Watching maestros at work, discovering new artists, and experiencing the electric atmosphere is an opportunity a music lover shouldn't miss. The sheer variety, magnitude, and tradition associated with the Chennai Music Festival have earned it a global reputation.
Key Highlights:
Carnatic music and classical dance performances

Concerts by renowned artists

Events at multiple venues

Runs from Mid-Dec to Mid-Jan
Where: Chennai
When: Mid-December to Mid-January
Chithirai Festival
The Chithrai Festival is a grand religious celebration hosted at the famous Meenakshi Amman Temple in Madurai. It commemorates the celestial wedding of Goddess Meenakshi to Lord Sundareswarar (Shiva) which is considered the highlight.
The 10-day festival occurs during April-May and transforms Madurai into a vibrant stage. The temple deities are beautifully decorated and taken out in grand processions in massive chariots around the city. Thousands gather to catch a glimpse of the splendid idols adorned with flowers, jewels, and exquisite garments.
Cultural programs, religious discourses, performances, exhibitions, and stalls are also set up during the festival. The devoted pilgrims consider it an auspicious time to visit the holy city and participate in the temple rituals and celebrations. Attending the Chithrai Festival provides a marvelous experience of Tamil culture.
Key Highlights:
Celebrates the wedding of Meenakshi and Sundareswarar

Processions of temple deities on chariots

Cultural programs and festivities

Pilgrims visit Madurai Temple
Where: Madurai
When: April-May
Mahamaham Festival
The Mahamaham Festival is a spiritual congregation that occurs once in 12 years in the town of Kumbakonam. The ancient festival draws pilgrims from across India who come to take a holy dip in the Mahamaham tank and earn merits.
As per legend, the tank was created by Lord Brahma and is fed by the waters of 9 sacred Indian rivers. The festival takes place when Jupiter enters the Leo zodiac sign, according to the Hindu calendar, which is believed to be astrologically auspicious.
The highlight of the festival is the grand procession where idols of deities from various Kumbakonam temples are taken to the Mahamaham tank. Pilgrims then take a dip while chanting Vedic hymns and prayers. Other religious rituals, cultural programs, and lodging arrangements are organized to accommodate the lakhs of devotees.
The occasion transforms the temple town of Kumbakonam into a vibrant hub of spirituality. Attending the legendary Mahamaham festival and taking a holy dip in the sacred tank is considered extremely auspicious.
Key Highlights:
Occurs once every 12 years

Pilgrims take a holy dip in the Mahamaham tank

Procession of temple deities

Auspicious as per the Hindu calendar

Draws devotees from across India
Where: Kumbakonam
When: February/March
Puthandu – Tamil New Year
Puthandu, also known as Tamil New Year, is a popular festival celebrated across Tamil Nadu. It marks the first day of the traditional Tamil calendar – Chithirai month.
The day signifies new beginnings and is celebrated with much cheer. People wake up before dawn, take an oil bath, dress up in new clothes, and decorate entrances with beautiful kolams. Trays decorated with fruits, flowers, jewels, gold, and silver coins, are placed for worship. Special prayers are offered at temples for a prosperous year ahead.
The festival is made special with families getting together and enjoying festive meals including the traditional 'Maanga Pachadi'. Houses are lit up with lamps in the evening to mark the joyous occasion. Puthandu captures the spirit of Tamil culture and makes for a lively festival to partake in.
Key Highlights:
Marks the Tamil New Year

First day of Chithirai month

Celebrated with special prayers

Entrances decorated with kolams

Enjoying feasts with family

Houses lit up in the evening
Where: Across Tamil Nadu
When: Mid-April
Navaratri is a major Hindu festival celebrated with fervor across India. In Tamil Nadu too, the 9 nights of Navaratri are celebrated with devotion, fasting, pujas, and cultural events.
Temples are decorated with lights and kolams. Priests perform elaborate pujas to the deities and chanting of mantras fills the air. Classical music and dance programs are organized while the streets come alive with people dressed in their festive best.
Each day has significance – the first 3 days are dedicated to Goddess Durga, the next 3 to Goddess Lakshmi, and the last 3 to Goddess Saraswati. Families indulge in golu – the unique display of dolls and figurines on platforms at home.
The festive atmosphere, brilliant light displays, and religious traditions make Navaratri a spectacle to behold in Tamil Nadu.
Key Highlights:
Celebrated for 9 nights

Dedicated to Goddesses Durga, Lakshmi and Saraswati

Temples decorated and special pujas held

Music, dance, and cultural events

Golu doll displays at homes
Where: Temples and homes across Tamil Nadu
When: September/October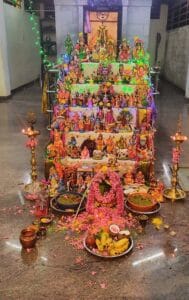 Vinayagar Chaturthi
Vinayagar Chaturthi marks the birthday of the elephant-headed Lord Ganesha, the younger son of Lord Shiva and Goddess Parvati. The festival is marked by special prayers and processions to honor the patron of arts, wisdom, and new beginnings.
In Tamil Nadu, people install clay statues of Ganesha in pandals and their homes. Elaborate pujas are performed in temples and offerings of flowers, sweets, and fruits are made by devotees. Large processions carry the idols to be immersed in the sea on the tenth day.
Cultural activities, competitions, concerts, and fairs are also held during the festival. The streets come alive with the chants of 'Ganpati Bappa Morya' resonating everywhere. For devotees, it is an opportunity to seek blessings while immersed in devotion and merriment.
Key Highlights:
Birthday of Lord Ganesha

Clay Ganesha idols installed and worshipped

Offerings of flowers, sweets and fruits

Cultural events and processions held

Idol immersion on the tenth day
Where: Temples and pandals across Tamil Nadu
When: August/September
Other Prominent Festivals of Tamil Nadu
Some other important festivals celebrated grandly in Tamil Nadu:
Aadi Perukku

– Pays tribute to water bodies in August

Purattaasi

– Special prayers to Lord Vishnu in September

Skanda Sashti

– Marks Lord Murugan's victory in October

Thiru Karthigai

– Lighting lamps for Lord Shiva in November

Arudhra Darisanam

– Commemorates Lord Nataraja in December

Thiruvathirai

– Dedicated to Lord Shiva and Parvati in December

Thaipusam

– Birthday celebrations of Lord Murugan in January

Masi Magam

– Prayer rituals at Mahamagam Tank in February

Panguni Uthiram

– Honors Lord Murugan in March

Chitra Pournami

– Special puja for Chitragupta in April

Agni Nakshathiram

– Worship of Lord Shiva in May

Vaikasi Visakam

– Celebrates Lord Murugan in May

Aadi Amavasai / Kadi Durga Puja

– Pays homage to ancestors in July
This compilation shows the sheer diversity of festivals celebrated in Tamil Nadu throughout the year. The traditions, rituals, music, and spectacle engulf visitors in the regional culture. Attending these festivals lets you discover the spiritual heart of Tamil Nadu and experience festivals that capture tradition in all its vivid colors and splendor.
Planning Your Visit
Here are some tips to plan your Tamil Nadu trip to coincide with major festivals:
Check festival dates

– Confirm exact festival dates before booking as dates may vary annually based on the Tamil calendar and the lunar cycle.

Book early

– Make travel and accommodation arrangements well in advance to get good deals during peak season.

Nearby attractions

– Combine your festival visit with tours of nearby sightseeing attractions to fully utilize your time

Tamil months

– Know the corresponding Tamil months to time your trip for specific festivals

Avoid overcrowding

– Steer clear of festivals that get too crowded. Opt for smaller temples and towns instead.

Weather

– Consider weather conditions during festivals to avoid extreme heat.

Connectivity

– Ensure transport connectivity as rush may lead to congestion during major festivals.

Dress code

– Dress conservatively and avoid revealing clothes to respect religious customs.

Travel light

– Carry minimum valuables and keep electronic items safely to avoid theft in crowds

Hygiene

– Carry hand sanitizer, tissues, and mosquito repellent at all times.
Why Festivals of Tamil Nadu Are a Must-Experience
What makes festivals of Tamil Nadu a magnificent experience for both locals and tourists are:
Vibrant Celebrations
The festivals are celebrated with infectious enthusiasm, brilliant lights, soul-stirring music, sacred rituals, passion and devotion. The entire atmosphere comes alive.
Showcase Culture and Traditions
The festivals give a deep insight into the culture, customs, and traditions of the region followed for centuries.
Religious Significance
Most festivals have great religious and spiritual importance with some occurring once in many years. The piety, devotion, and rituals are a sight.
Cultural Extravaganza
Dance, music, and other art forms are showcased in temples and public spaces during festivals, turning them into cultural extravaganza.
Family and Community Celebrations
Festivals have a strong social significance with families and communities coming together to prepare food, decorate houses, and partake in celebrations.
Delight for Photography and Videography
From the vibrancy of celebrations to the essence of devotion, festivals make for excellent photography and videography opportunities.
So if you wish to immerse yourself in Tamil culture and experience the warmth, fervor, and opulence of Indian festivals, attending the outstanding festivals of Tamil Nadu promises memories for a lifetime!
Frequently Asked Questions
Q. Which is the most famous festival of Tamil Nadu?
Pongal is the most important and widely celebrated festival of Tamil Nadu. The 4-day harvest festival occurs in mid-January.
Q. Which Tamil festival has fireworks and processions?
Many Tamil festivals like Diwali, Karthigai Deepam, Thaipusam, etc. have fireworks and processions but the Chithirai Festival in Madurai has grand processions of temple deities on chariots.
Q. Which festival showcases dance performances?
The Natyanjali Dance Festival held at Chidambaram is renowned for showcasing classical dance forms like Bharatnatyam, Kathak, Kuchipudi etc.
Q. Where is the Karthigai Deepam festival celebrated?
Karthigai Deepam is centered around Tiruvannamalai where a huge beacon is lit atop Annamalai hills. It is also celebrated across Tamil Nadu.
Q. How often does the Mahamaham festival occur?
Mahamaham Festival occurs once every 12 years in Kumbakonam. The next one is due in 2028.
Q. What is special about Tamil New Year?
Puthandu marks the first day of the Tamil New Year and Chithirai month. People make kolams, prepare Maanga Pachadi, and decorate homes to celebrate it.
Q. Which month does the Music Festival of Chennai take place?
The Chennai Music and Dance Festival is held from mid-December to mid-January every year.
Q. What is the story behind the Thaipusam festival?
Thaipusam commemorates the birth of Lord Murugan. It signifies Lord Murugan receiving the Vel or spear to defeat demons.
Navaratri is celebrated over 9 nights, with every 3 nights dedicated to Goddess Durga, Lakshmi, and Saraswati respectively.
Q. Where is the popular Chithirai festival celebrated?
The Chithirai festival is hosted at the famous Meenakshi Amman Temple in Madurai every year from April to May.
Happy Experiencing 🙂